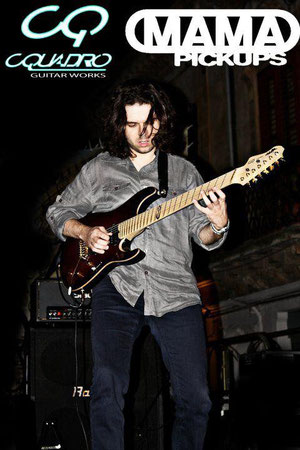 Proudly I am endorser of CQUADRO guitars, and MAMA pickups 
Sono orgogliosamente endorser delle chitarre CQUADRO, e dei pickups MAMA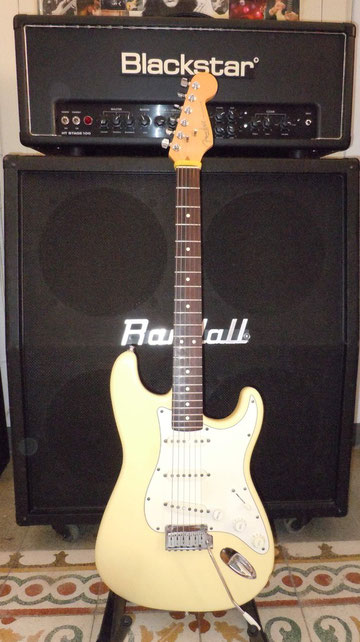 My beloved Fender Stratocaster ... I'd die without you!
Fender Stratocaster 70s Reissue. 1999. Nice example, modded with Dimarzio HS3 and Seymour Duncan Hot Rails humbucker...sounds great!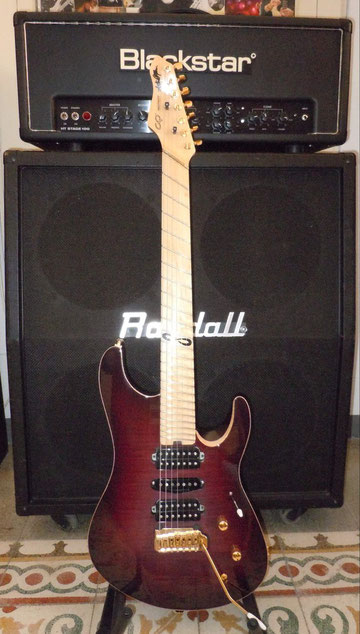 Cquadro Infinity Antonello Giliberto Signature, also known as "THE MONSTER"!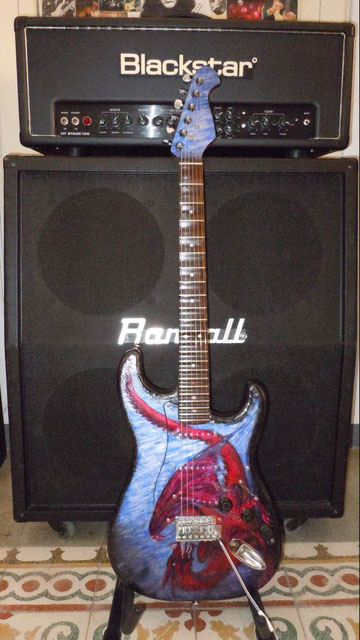 Custom Stratocaster, with scalloped neck...also known as "THE DRAGON"!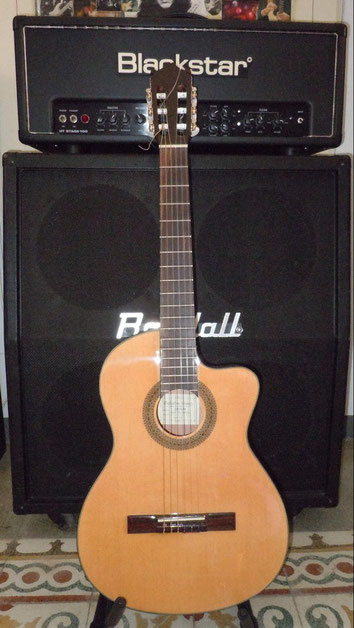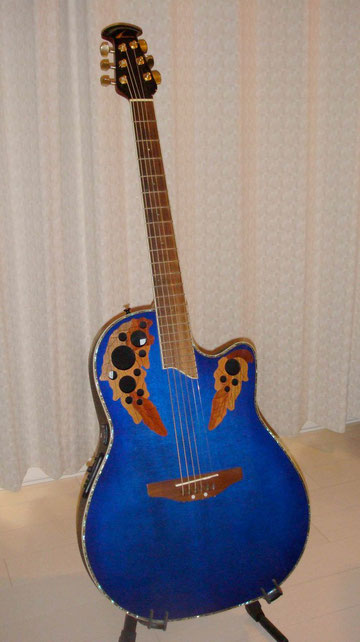 OVATION CDX44-8T

• 6 String Acoustic / Electric
• Body Type: Mid-Depth Cutaway
• Top: Solid Spruce
• Bracing: Modified Quintad
• Scale Length: 25 1/4'
• Fretboard: Rosewood
• Fret Inlay: Abalone Snow Flake
• Bridge: Walnut
• Rosette: Exotic Hardwood
• Pickup: Ovation High Output
• Nutwidth: 1 11/16'
• Machines: Gold w/Pearl Buttons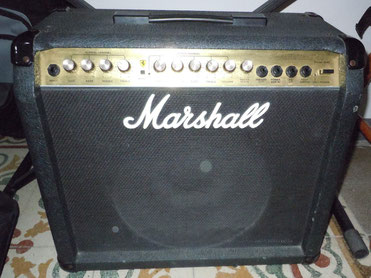 The friend of many battles!
Marshall [ValveState I Series] 8040 ValveState 40
Peavey Classic 30 with Sovtek tubes and an upgraded Celestion Vintage 30 speaker.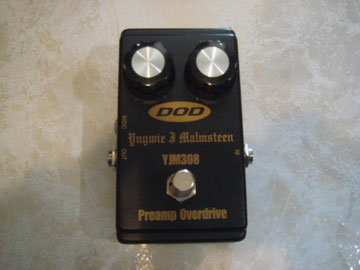 Dod YJM308...a must for neoclassical!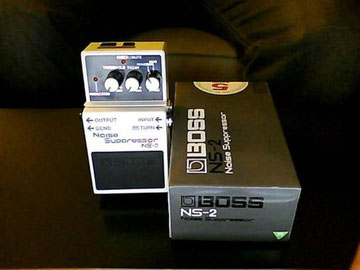 Boss NS-2 noise suppressor
MXR Micro Amp Boost Pedal

Zoom G2R, a good unit for delay (I am also a big fan of Richie Kotzen!)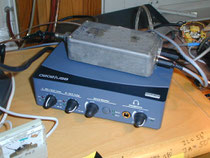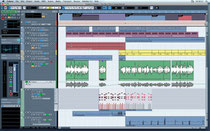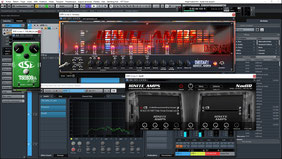 TSE 808, EMISSARY Amp and Nadir cab from Ignite amps.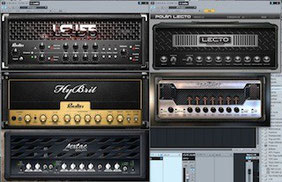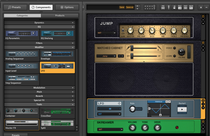 GUITAR RIG 5 | NATIVE INSTRUMENTS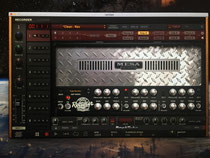 IK Multimedia Amplitube 4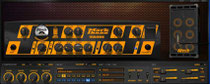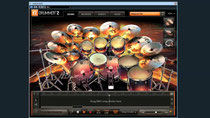 Toontrack EZ Drummer 2
Virtual Drum Instrument Software